GIV Tenor Saxophone
$3,495.00
The GIV Series are our professional model saxophones they feature many unique key and neck designs. Includes an Otto Link Connoisuer mouthpiece ($378.00) at no extra cost.
LIMITED Inventory: 1-Tenor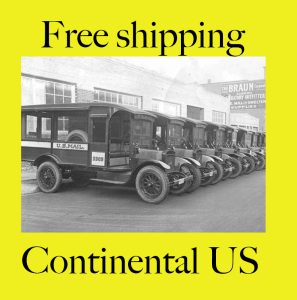 Description
GIV Tenor Saxophone
Brand Name: Kenny G
Model No.:  GIV
Product Description: Professional Saxophones
Key:  B-Flat Tenor Saxophone
Construction: Ribbed Post
Special Features: Tenor comes with 1 neck with a traditional neck brace and 1 neck with the Rheuben Allen Freedom/Power neck Brace.
Rheuben Allen High and Trill F# key designs to provide ease of operating the keys.
Rheuben Allen designed front F or Harmonic key for ease of operating the key
Material:  Brass
Finish:  B-Flat GIV Tenor Saxophone Silver Plated Bell, Bow and Neck with Main Body and Keys Lacquered,
B-Flat Soprano Silver-plated Main Body with Lacquered keys
Engraving: Full Body and Key Hand Engraving
Accessories Includes:
Mouthpiece Made in the US
Mouthpiece Cap & Ligature
Saxophone Strap
Case: Shaped Wood Case w/Shoulder Strap & Back Pack Straps
*Single Post Construction: It simple means the post are solder directly to the body of the saxophone. Uses less solder on the saxophone.
*Ribbed Construction: Means the post are solder to a rib and the rib is soldered to the body.
GIV Tenor Saxophone
Kenneth Bruce Gorelick, known professionally as Kenny G, is an American smooth jazz saxophonist, composer, and producer. His 1986 album Duotones brought him commercial success. Kenny G is one of the best-selling artists of all time, with global sales totaling more than 75 million records.
Discography:
1982 – Kenny G
1983 – G Force
1985 – Gravity
1986 – Duotones
1988 – Silhouette
1989 – Kenny G Live
1992 – Breathless
1994 – Miracles: The Holiday Album
1996 – The Moment
1998 – The Jazz Service
1999 – Classics in the Key of G
1999 – Faith: A Holiday Album
2001 – In America
2002 – Paradise
2002 – Wishes: A Holiday Album
2004 – At Last…The Duets Album
2005 – The Greatest Holiday Classics
2006 – I'm in the Mood for Love: The Most Romantic Melodies of All Time
2008 – Myth of Saxophone
2008 – Rhythm and Romance
2009 – Greatest Holiday
2009 – An Evening of Rhythm and Romance
2010 – Heart and Soul
2011 – Namaste
2014 – The Bossa Nova Album
2015 – Brazilian Nights